Watercolors
Works
Here my attempts, in reverse chronological order. I'm currently practising imitating watercolor paintings I find online. Less frequently, I try to reproduce photographs.
2018
2018-04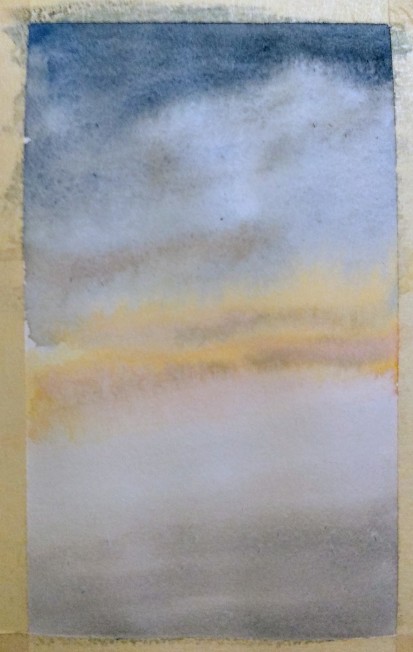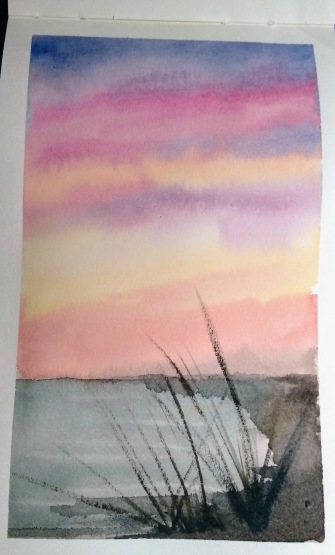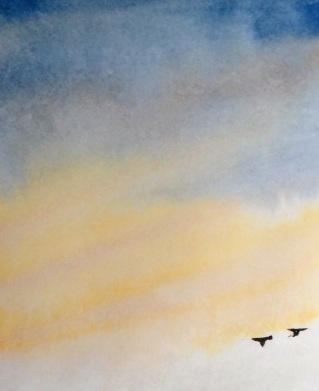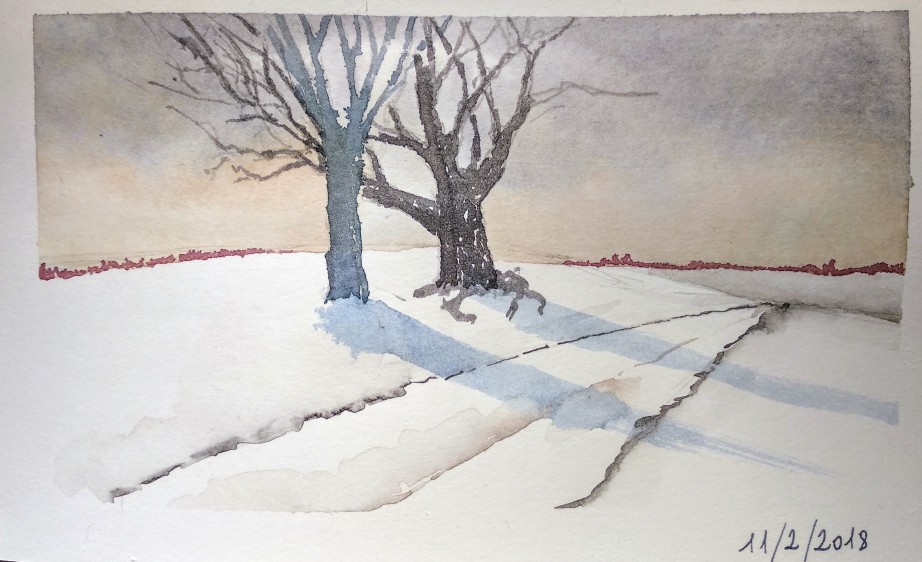 2017
August 2017 - Watercolor lessons
During my stay in Berlin I casually found a watercolor teacher, who organizes 1.5h sessions for small groups of beginners. It's been greatly useful and rewarding.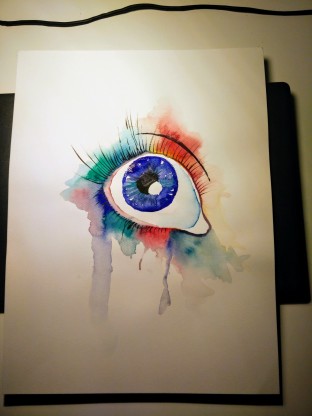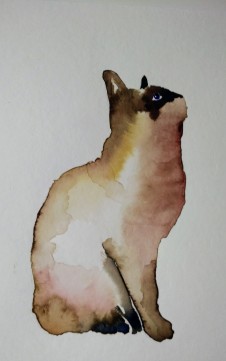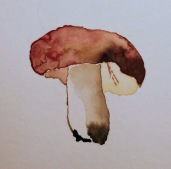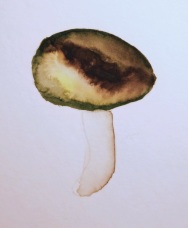 This time I include various phases of the execution to document the process. After half the drawing was complete (2) I started trying to render reflections on the water (it's supposed to be a lake landscape). At this point a number of things went wrong: I failed to moisture the paper sufficiently; I tried to use a clean brush to absorb color in horizontal lines (giving the illusion of water ripples, and adding depth to the composition) but it didn't work; I didn't wait for the color to dry before trying to amend errors with other strokes of paint… and other orrible things.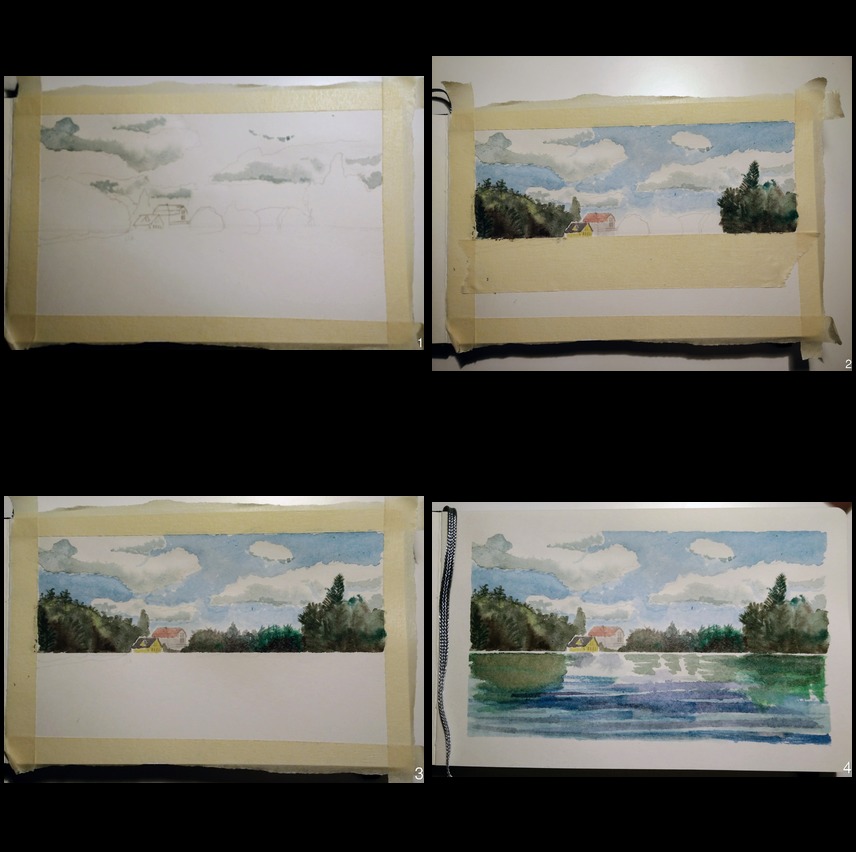 (with the reference picture I used)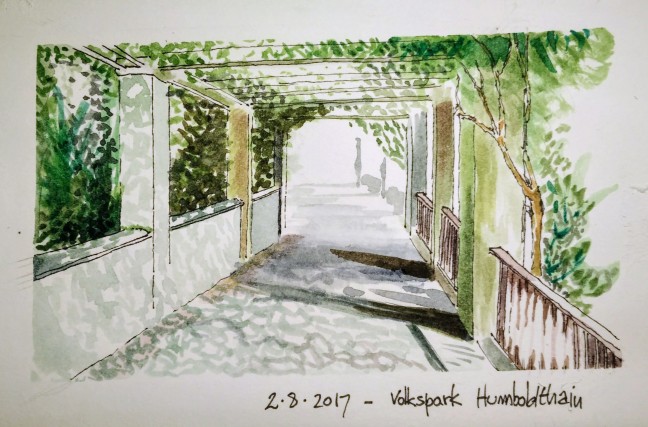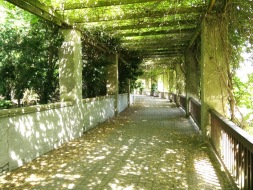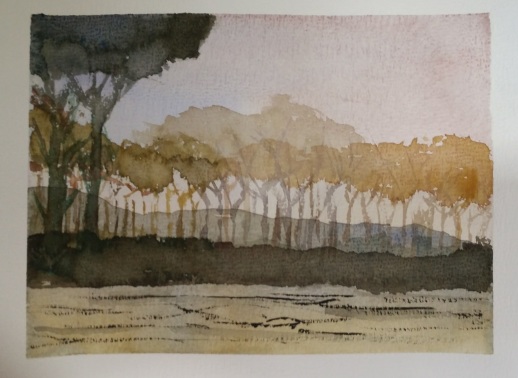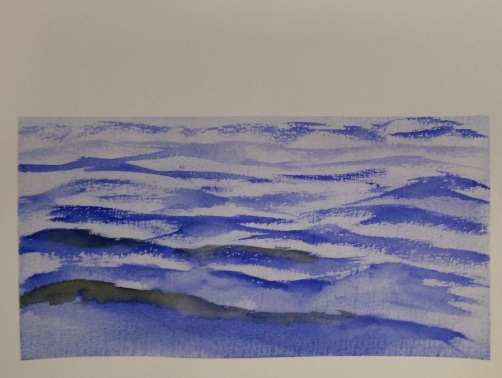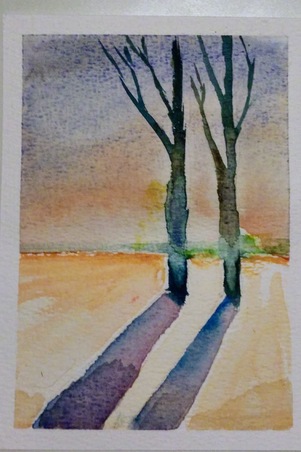 A couple of experiments with colors. Terschelling paper.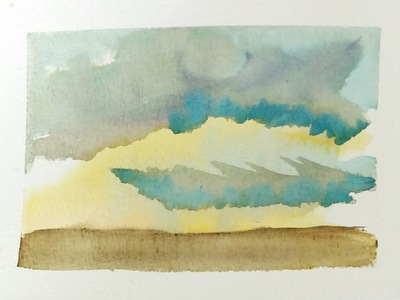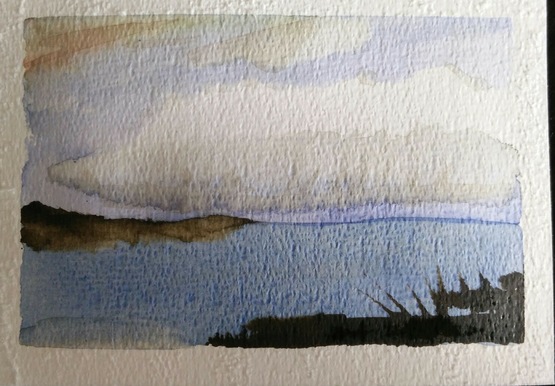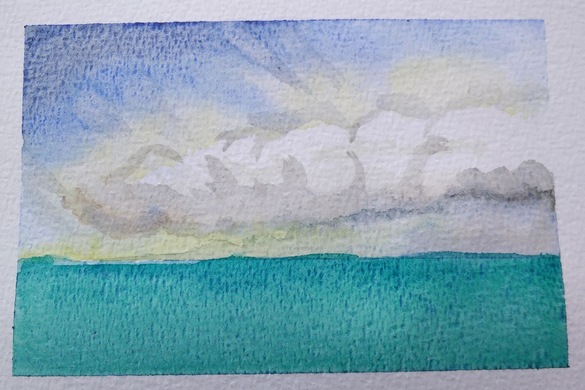 Terschelling paper.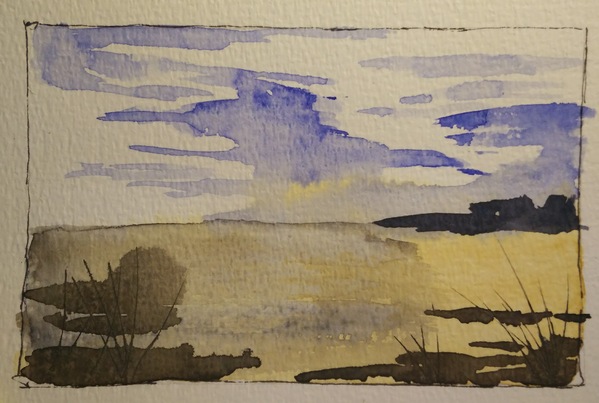 Fabriano paper.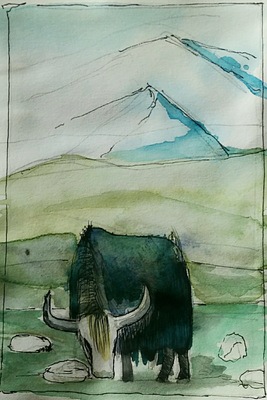 Fabriano paper.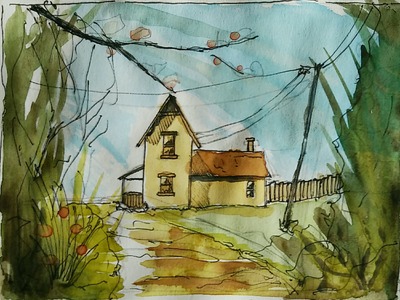 Fabriano paper.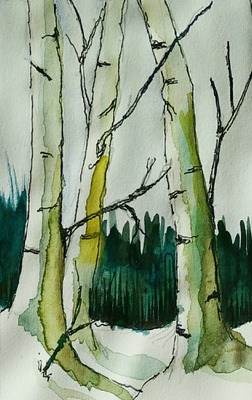 Gear
I'm currently using:
Paper
Colors

another small portable palette (Van Gogh ½ pans: Ultramarine, Yellow Cadmium, Sepia)

Brushes

Da Vinci 16, synthetic
Boesner 50/1314-3 (for water)
Daler Rownet watercolor brush set
random "Giotto" brushes I had at home
Pentel Asquash waterbrush
Boesner waterbrush set